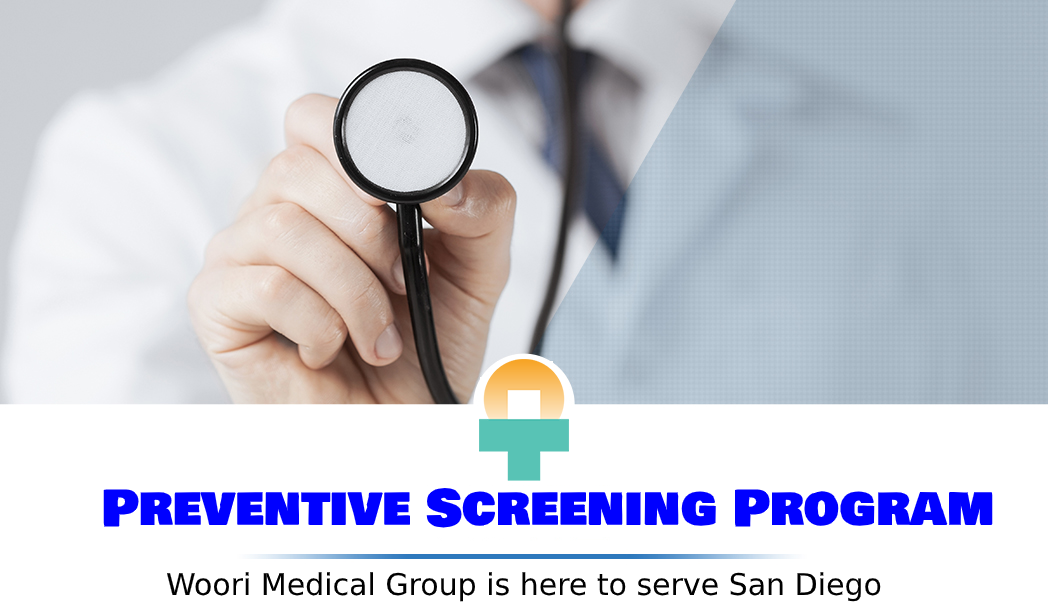 What is Preventive Screening?
Preventive screenings can hep you stay healthy throughout your life and detect health issues, such as breast cancer or colorectal cancer early, when they're most easily treatable. In fact, more than 100,000 lives could be saved each year if everyone in the U.S. received the appropriate preventive care, according to the Centers for Disease Control and Prevention.
Why it is important?

Promote healthy lifestyle to achieve quality of life
Prevent health risk factors by early recognition and correction
Early prevention of adult health conditions
(hypertension, diabetes, cancer, degenerative diseases, etc.)
Early detection of diseases when they are most easily treatable
Being proactive about your health can make all the difference when it comes to catching potential problems. Make prevention a priority.
Who needs Screening?

Regular check-up is an essential bridge to a healthy undisturbed life. It provides an opportunity for you and your doctor to find any obstacles and gear you with protections against harmful conditions. WMG physicians are here to review your health history and discuss any questions or concerns you have about your health.
In general, consultation for screening program is recommended if:
Easily tired or experienced extreme weight change without a reason
Constant pain in specific region of the body
Easily out of breath when climbing stairs
Experiencing stiff neck or persistent chest pain
Persistent thirst and frequent urination
Frequent stomach discomfort, constipation, diarrhea
Curious about the status of common adult conditions
(hypertension, diabetes, arteriosclerosis, etc.)
Women with risk factors for breast cancer, uterine cancer or osteoporosis